Foxfields pupils take part in charity 'Colour Run'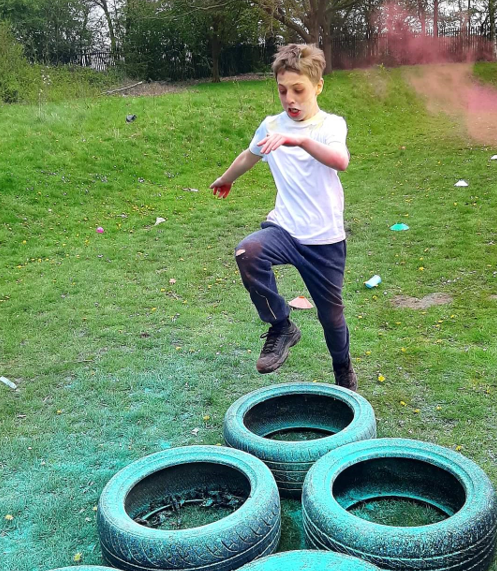 On Friday 28th April, Foxfields Academy took part in a charity 'Colour Run'. Organised by 'Leicester Children's Holidays', the local charity has been running since 1898 and has provided free respite breaks for children aged 8 to 11 who face difficult circumstances at home.
The holidays and experiences offered by the charity have had a huge impact on young lives in Leicestershire. Happy memories are made and the children develop a fresh outlook on life.
We were enormously proud of our pupils who carried out the most incredible fundraising that Foxfields Academy has seen to date. In total our lower school children raised £572 which went towards the fantastic total sum of £50,700 raised by all the schools who took part. A massive thankyou to everyone involved in gathering sponsorship for this event. It truly was a very proud moment for Foxfields Academy.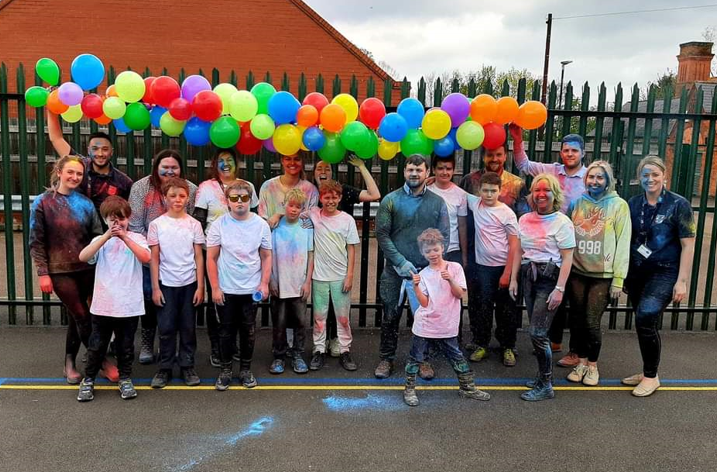 The 'Colour Run' event took place in the afternoon and all the children in lower school were invited to take part. Thankfully it stayed dry, and the sun came out for us. Mr Ellis and Mr Robertson created a fantastic obstacle course for the children to run around, culminating in a penalty shootout against the schools senior leaders at the end. Staff members positioned themselves around the course armed with coloured powder and bags of enthusiasm. The children were so excited and had the most amazing time and thankfully there were plenty of wet-wipes, towels and bin bags to help mop up the mess afterwards!
The children showed excellent resilience and teamwork throughout the day and we think it's safe to say that a huge amount of fun was had by all. We have already signed up for next year's event entitled 'Sparkle and Shine' where we have been promised glitter and more fun!