BBC Radio Leicester visit Foxfields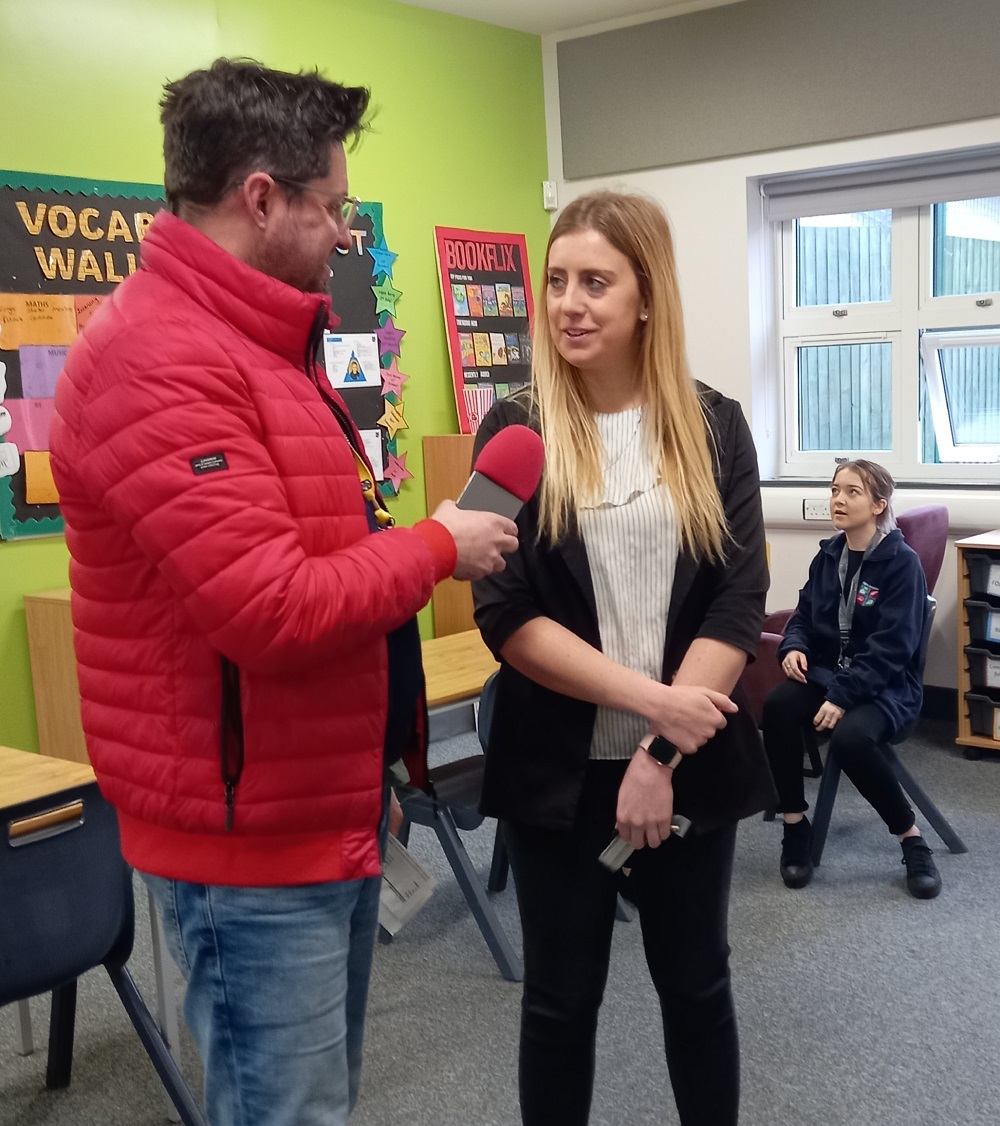 We had a visit today from BBC Radio Leicester Breakfast Show presenter Jimmy Carpenter
Jimmy popped by to meet our school Therapy Dog, Loki and meet some of the pupils.
Research has shown that companion dogs can improve the well-being of children reducing their anxiety levels by making the school environment happier and a more enjoyable place to be. Loki has 6 years training as a Therapy Dog and is wonderful with the children, supporting them socially and emotionally. If they are worried about anything, Loki will walk with them, or sit with them, this helps to relieve anxiety.
Jimmy interviewed Head of School, Charlotte Hardy. Listen out tomorrow morning for the interview! (We will post the link here after it has aired).