World Cup Fever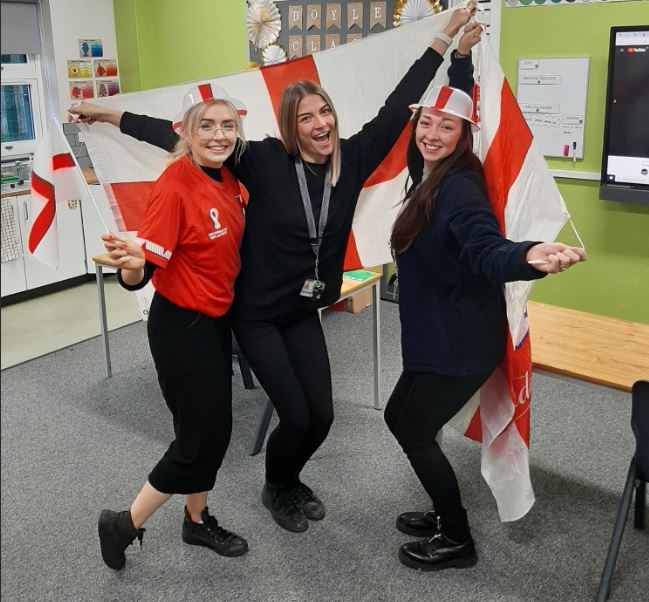 To support the first England game of the World Cup 2022, pupils were giving the opportunity to to earn themselves a "ticket" giving them entry into the main school hall to watch the game on the big screen! 
Taking place in Qatar, England played Iran on Monday 21st November, The children absolutely loved the atmosphere in the school hall, and cheering England on with their class mates.
England won 6:2 !!!
Well done to the England team and well done to our pupils too for participating in the event so well.