Animal Therapy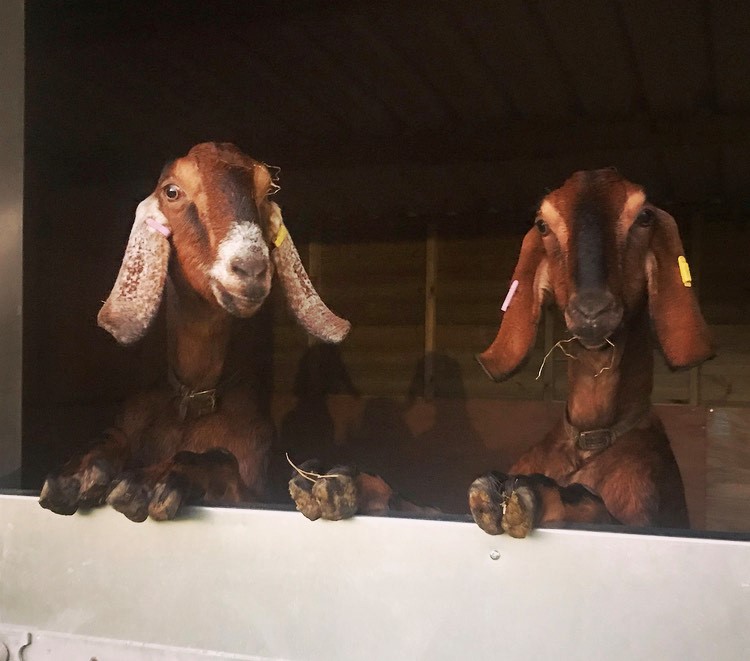 As SEMH specialists, Foxfields Academy know how much of a positive effect animal therapy can have on pupils. That is why we are the proud residence for three playful goats, nine lovely guinea pigs, two rabbits and a pony. The animals have proven very popular amongst the pupils and have settled in nicely.
Multiple studies have found that being around animals can improve mood and support in decreasing the feelings of anxiety as well as increasing physical activity. Stroking animal's releases endorphins, having a calming effect and therefore reducing stress levels.
The goats have their own stable with a large field to graze and pupils get involved with the mucking out, providing hay, health checks and spending time in the field with them and taking them for walks. Our goats are all Anglo Nubian breed. We have three females, all aged 4 years old – Elsie, Florence and Iris.
Our guinea pigs are all around a year old. They are Boo, Betty and Bumble, Pumpkin, Rosalina and Donkey Kong; they love human interaction. We have a designated room for the guinea pigs with a sofa to provide a calm and secure environment for both animal and pupil alike.
We have two rabbits called Misty and Inky. They are 5 year old female Netherland Dwarf Rabbits.
We also have a pony called Harlee, he's a 4 year old Mini Cob! The pupils carry out activities with Harlee such as grooming, lead walking and stable management.
Pupils are allowed to interact as much or as little as they want to and are encouraged to study the animal's behaviour and observe to build confidence and trust.
We have a referral system for pupils who need regular interventions with the animals and that ranges across all class ages and groups.
We have big plans for the future and intend to build on this already fantastic facility. We hope to introduce ducks, chickens and pigs. Watch this space!