Lower School Curriculum
Lower School English
Lower School English is structured to promote pupils of all abilities to build on the Early Learning Goals and to acquire the skills and knowledge across all the areas of the English National Curriculum.
Objectives are age appropriate and taken from the National Curriculum and The Equals Schemes of Work, which provides support and guidance from the earliest developmental level. English teaching is partnered with Phonics to support development in reading, writing and communication for all pupils.
Lower School English strives to inspire and inform pupils, providing them with the tools necessary to engage with the rest of the school curriculum and everyday life. English lessons and all corresponding activities, such as Phonics teaching, are part of the daily timetable for all pupils in Lower School.
Phonics
Phonics is taught daily across Lower School using the Phonics Bugs Scheme. All classes in Lower School have their own set of resources depending on ability. These resources include reading books, flash cards, games and activities. Phonics is used to help our pupils with their reading at any age through the use of segmenting, blending and decoding to teach pupils how to read and interpret meaning from books.

Reading
Reading is a vital part of the English curriculum, and pupils are encouraged to read regularly in class and also at home. Reading books are taken from the Phonics Bug scheme followed by Rapid Phonics and then Rapid Readers depending on pupil age and ability. We also have a range of 'free reader' books for those pupils who have completed the schemes available. Some pupils receive more targeted intervention for their reading in the form of one to one sessions outside of class with a member of the Intervention Team.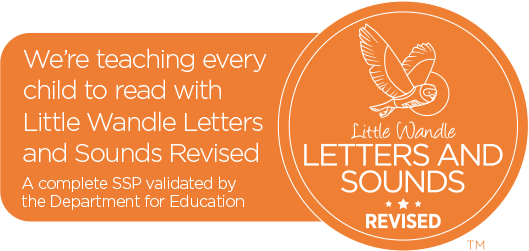 Lower School Maths
Within Lower School, pupils work on mathematical activities that are appropriate to their age and ability, with the aim of working towards greater independence to enable pupils to cope with the challenges of everyday life. The Lower School mathematics curriculum is designed to be useful and fun packed with knowledge of the four main disciplines in mathematics taken from the National Curriculum: Using and Applying, Number, Data Handling and Shape, Space and Measures.

Lower School Topic
In Lower School, we have topic themes to support the learning of non-core subjects. The non-core subjects are based on the National Curriculum and the Equals Schemes of Work and include the following subjects; PSHE, RSE, Science, Computing, History, Geography, Design and Technology, Art, PE, Music, MFL and Religious Education. The Schemes of Work illustrate the different ways in which teachers can develop Special Education learning opportunities to respond to the specific needs and priorities of the pupils, their communities and the school itself. It also builds on pupil's experiences and earlier learning from the Foundation Stage. Lower School Art and Music are planned using Schemes of Work taken from the Standards Site and the National Curriculum..
Please click the buttons below to view timetables and planning for each class:
Doyle Class Timetable
Doyle Class Planning
Tennyson Class Timetable
Tennyson Class Planning
Donaldson Class Planning
Dahl Class Timetable
Dahl Class Planning